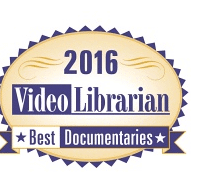 Every year, Video Librarian releases a list honoring the best new documentaries reviewed in the magazine and online during that year, selected and compiled by Video Librarian staff.
This year, three Film Platform titles were lauded by the magazine as part of this annual review. Read their verdicts below:
Cartel Land – Filmmaker Matthew Heineman's compelling Oscar-nominated documentary centers on recent battles between drug cartels and two vigilante groups along the Arizona/Mexico border
(Dis)Honesty: The Truth About Lies – Filmmaker Yael Melamede's fascinating documentary addresses public cheating and dishonesty, presenting the stories of several individuals caught lying, along with interesting research regarding human deceit and rationalization.
Requiem for the American Dream (Available on Film Platform outside of North America.) Filmmaker Peter Hutchison, Kelly Nyks, and Jared P. Scott's documentary centers on MIT linguistics professor Noam Chomsky, who offers a compelling analysis of income inequality in the United States.