B.Z. Goldberg
B.Z. Goldberg was born in Boston but grew up in Israel, just outside of Jerusalem. B.Z. attended New York University Film School where he studied with Brian Winston, media pioneer George Stoney, and Boris Fruman. In 1987 when the Palestinian uprising known as the Intifada broke out B.Z. returned to Jerusalem to produce television news for Reuters TV, the BBC, NBC, CNN and NHK (Japanese TV).
It was during this time that he began to be moved by the ways in which the Middle East conflict informed and infused the lives of Palestinians and Israeli children. B.Z. started to notice the ways in which Israeli and Palestinian children were not simply victims of the conflict, but had become active protagonists in the making of their countries. During this time B.Z. began to develop the idea of a documentary film that would take international audiences beyond the news headlines, into the hearts and minds of these children. After dodging countless Palestinian rocks, inhaling much too much Israeli tear gas, and producing hundreds of hours of news that endlessly portrayed the ongoing violence in the region B.Z. decided to change course. He left his TV job and focused on studying alternative approaches to conflict and conflict resolution.
Starting in 1992 B.Z. worked for a number of U.S. based consulting firms as a specialist in the field of conflict resolution. He has worked with organizations as varied as the Israeli army, the Toyota group (Japan) AT&T, MIT, Columbia University, The Interfaith Committee on the Middle East, and Solidarity (Poland). B.Z.'s experience has proven to him time and again that what is crucial in solving any conflict is a) creating forums where people can speak directly, openly, and without preconceptions of a particular outcome, and b) cultivating a hunger for awareness and curiosity rather than seeking "objective" justice.

director
spotlight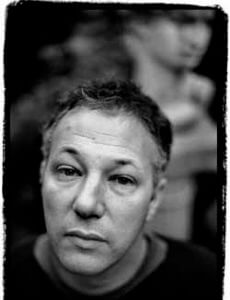 Filmography