Daniel Anker
The New York Times
By Bruce Weber, April 25, 2014
Daniel Anker, Maker of Powerful Documentaries, Dies at 50
Mr. Anker was a storyteller, not an innovator. As a producer, director and sometime writer of films, he was drawn to stories with conventional arcs (and significant drama) that could be told chronologically. And he made use of fundamental techniques — still photographs, historical film excerpts, interviews with witnesses or descendants of witnesses, shots of yellowed newspaper clippings, and occasional scene reconstructions — knitted together with smooth, propulsive editing and literate narration often delivered by a distinguished actor.
His 2012 film, "Icebound," about a relay of dogsledders who carted a lifesaving antidiphtheria serum across hundreds of miles of Alaskan snowfields to Nome in the winter of 1925, was narrated by Patrick Stewart.
Mr. Anker's 2000 film, "Scottsboro: An American Tragedy," narrated by Andre Braugher, was a thorough, event-by-event account of the incident in 1931 in which nine black teenagers riding a freight train in Alabama were falsely accused of rape by two white women, and the multiple trials and international publicity that resulted. The film recounts the myriad strains of a complex tale whose consequences resonated for decades — including a Supreme Court ruling that spurred the integration of juries in the South; the various fates, mostly sad, of the nine men; and, the final irony, the pardoning of the last survivor of the "Scottsboro boys," Clarence Norris, by George C. Wallace, the segregationist governor of Alabama, in 1976.
The film, which Mr. Anker produced and directed with Barak Goodman and which also featured the voices of Frances McDormand and Stanley Tucci, was shown on public television, received a Primetime Emmy Award and was nominated for an Oscar.
Mr. Anker also produced (with Ellin Baumel) and directed "Imaginary Witness: Hollywood and the Holocaust" (2004), which tracks how the movies and television responded to Nazi brutality. Narrated by Gene Hackman, it begins with the film industry's willingness to accommodate the rise of Hitler in the 1930s for the sake of maintaining a German audience and follows Hollywood's changes in attitude through the war and in the decades beyond, as the Third Reich came to embody monstrous human behavior.
Daniel Peter Anker was born in Washington on March 14, 1964, the son of Jerry Anker, a labor lawyer who represented airline pilots, and the former Charlotte Lubin, an author and theater writer whose musical, "Onward Victoria," starring Jill Eikenberry, appeared briefly on Broadway in 1980. He grew up in Potomac, Md.; attended Winston Churchill High School there; and later graduated from Harvard, where he studied musicology and psychology.
An accomplished clarinetist and pianist, he also produced several music-related films, including "Music From the Inside Out," featuring players from the Philadelphia Orchestra, and a television series for children, "Marsalis on Music," featuring the trumpeter Wynton Marsalis. At Mr. Anker's death, he had been working on a film about the movie directorSidney Lumet.
director
spotlight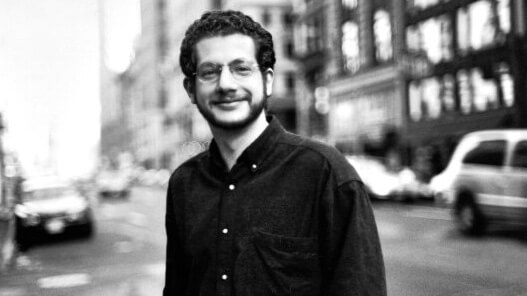 Filmography