Dawn Porter
Dawn Porter is an award-winning filmmaker whose 2013 documentary Gideon's Army won the Sundance Film Festival Editing Award and the Tribeca All Access Creative Promise Award. The film broadcast on HBO in July 2013 and was nominated for an Independent Spirit Award and an Emmy. The film has been used across the globe to engage local communities in important conversations about indigent defense, race, the U.S. justice system and socioeconomic influences on crime.
Gideon's Army won the American Bar Association's 2014 Silver Gavel Award for Media and the Arts and received the prestigious Ridenhour Documentary Film Prize. The film was also selected to be included in the U.S. Department of State's American Film Showcase.
Dawn also directed and produced Spies of Mississippi— a critically-acclaimed historical documentary that was part of ITVS' 2014 Independent Lens series on PBS. The film tells the little-known story of a state-sponsored campaign to defeat the Civil Rights Movement in the 1960s.
Dawn recently completed Rise: The Promise of My Brother's Keeper, a documentary film chronicling President Obama's program to help young men and boys of color succeed.  Additionally, she recently completed Trapped, which is funded in part with funds from the MacArthur Foundation and explores the impact of laws regulating abortion clinics in the South.
Dawn's projects have received generous grant awards from the MacArthur Foundation, the Ford Foundation, Tribeca Film Institute, Sundance Film Institute, Chicken & Egg Pictures and other esteemed organizations.
Prior to her independent filmmaking career, Dawn worked as Director of Standards and Practices at ABC News and as Vice President of Standard and Practices at A&E Television Networks. She graduated from Swarthmore College and Georgetown Law Center and practiced law at the firm of Baker & Hostetler for five years.
director
spotlight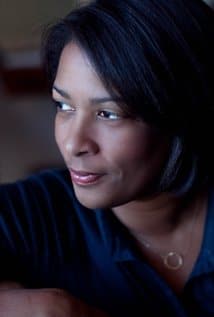 Filmography