Felix Moeller
Felix Moeller studied history, political science and communications in Munich and Berlin. He earned his doctorate in 1994 from the Free University in Berlin.
He is the writer and director of the documentaries The Verhoevens (2003), Hildegard Knef – The Early Years (2005), Katja Riemann (2006), Harlan – In the Shadow of Jew Süss (2008).
He was a researcher and historical advisor for numerous documentary and feature films including the Emmy-winning The Wonderful, Horrible Life of Leni Riefenstahl (1992), the Oscar-winning One Day in September (1999), Marlene Dietrich – Her Own Song (2001), Margarethe von Trotta's Rosenstrasse (2002) and Napola (2004).
He has written numerous articles on history and film, including pieces on Third Reich Propaganda, Joseph Goebbels, Leni Riefenstahl, Hildegard Knef, and the women's protest in the Rosenstrasse in Berlin 1943.
Moeller is the son of renowned New German Cinema director Margarethe von Trotta (Marianne and Juliane, Rosa Luxemburg).
director
spotlight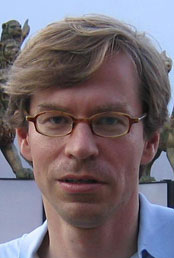 Filmography