Gini Reticker
Chief Creative Officer of Fork Films, Gini Reticker is an Academy Award nominated and Emmy Award-winning director and producer with a distinguished career that spans more than 20 years.
She recently directed the documentary The Trials of Spring, chronicling Hend Nafea on her journey from an Egyptian village during the 2011 Arab Spring to become an international human rights activist. Premiering at the Human Rights Watch Festival in June 2015, the documentary feature was part of a multi-media project of six short films which launched online on The New York Times.
Concurrently, Reticker executive produced Abigail Disney's directorial debut The Armor of Light, which premiered at the Tribeca Film Festival in April 2015.
Reticker and Disney's collaboration began in 2007 when Reticker directed Pray the Devil Back to Hell, the unknown story of of women who used non-violent protests to bring an end to Liberia's civil war. The film won Best Documentary at the Tribeca Film Festival, screened in 60 countries around the world on all seven continents, and is broadly credited with illuminating the extraordinary Leymah Gbowee, who received the Nobel Peace Prize in 2011.
The phenomenal response to Pray the Devil Back to Hell led Reticker and Disney to join forces with Pamela Hogan and create the 2011 PBS mini-series Women, War & Peace. It won the Overseas Press Club's Edward R. Murrow Award, a Gracie Award, and a Television Academy Honor.
Before collaborating with Disney, Reticker was nominated for an Academy Award for the documentary short, Asylum and co-produced the Academy Award-nominated The Betrayal (Nerakhoon). She took home both Emmys and Gracie Awards for Ladies First and Out of the Darkness. She produced the classic hit, Emmy-nominated A Decade Under the Influence.
Beginning her career as an editor, Reticker worked on such notable films as Fire From the Mountain and Roger & Me. She started her career as a director with The Heart of the Matter, winner of the 1995 Sundance Film Festival's Freedom of Expression Award and followed it two years later with the Sundance premiere of New School Order.
Reticker's other credits as a director include In the Company of Women, Class of 2006, Buffalo Returns, as Executive Producer on Live Nude Girls Unite and Executive Producer on Fork Films supported 1971, Alias Ruby Blade, Citizen Koch, Hot Girls Wanted, and She's Beautiful When She's Angry.
director
spotlight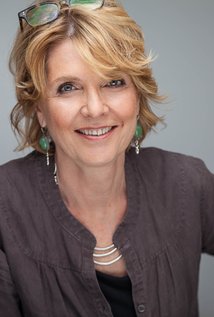 Filmography