Hui Wang (Jane)
Biography
Hui Wang (a.k.a. Jane) is a Chinese-Canadian filmmaker. A graduate of the specialized Honors BA English program at York University, Jane has been working and living in Toronto since 2001. From 2009-2010, she studied in the Film Studies certificate program at Ryerson University before she left for China to work on Last Harvest, her debut feature documentary. She has lived in several countries and has experience with the life issues of many groups not always in the public eye.
Member of Documentary Organization of Canada since 2011, Jane is an active participant in the documentary community. In 2013, she participated in the OMDC-DOC Toronto Mentorship Program @ Hot Docs. Last Harvest is supported by the National Film Board of Canada's Filmmaker Assistance Program and won the "Tokyo TV Forum Award" at 2012 CNEX Chinese Documentary Forum in Taiwan.
Jane is currently developing her second feature documentary, an intimate story about love, family and history – As a 90-year-old couple age in Wuhan, a fast changing and modernizing Chinese city of nearly a billion people, they overcome physical and emotional challenges with the support of their children and friends while sharing the lessons learned during their early years in the Second Sino-Japanese War and the Culture Revolution.
Filmography
"Last Harvest" (2015, feature length documentary)
– Oct 2015, closing night film at Planet In Focus Environmental Film Festival,
Toronto, Canada
– Dec 2015, Whistler Film Festival, Whistler, Canada
"My Big Traditional Chinese Wedding" (2014, short documentary)
– May 2014, Multimedia Film Festival of York Region, Toronto, Canada
director
spotlight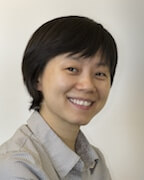 Filmography