Jacob Kornbluth
Jacob Kornbluth is an award winning writer and director of two feature films: Haiku Tunnel with Josh Kornbluth, and The Best Thief in the World with Mary-Louise Parker. Both films premiered in competition at the Sundance Film Festival. Haiku was released by Sony Pictures' Classics in 2001, and The Best Thief was made and released by Showtime Independent Films in 2005. He was a fellow at the Sundance Screenwriting Labs twice, and the Sundance Directing lab once.
Jacob started his career as a writer and director in the theater. He collaborated on and directed three successful solo shows in San Francisco. The Moisture Seekers, Pumping Copy (both with Josh Kornbluth), and The Face by the Door (with Christina Robbins). All three were nominated for or won 'Best Of The Bay' awards and successfully toured the country, and a later version of The Moisture Seekers (called Red Diaper Baby) has been included in anthologies of the best one man shows of the 90's.
Over 15 years in the film business, Jacob has started and successfully funded two production companies and worked at virtually every job on a film set, from Director to Producer to AD to PA. Currently Jacob works as a screenwriter for hire and a director for hire, with extensive experience with both short and long-form content.
director
spotlight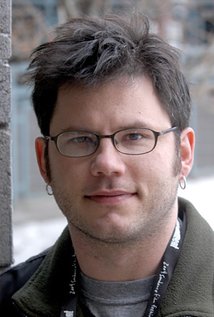 Filmography