James Redford
James Redford is Founder and President of The James Redford Institute for Transplant Awareness (JRI), a nonprofit organization dedicated to educating the public about the need for organ and tissue donation through film, educational outreach and the web. James founded the organization in 1995, two years after receiving a liver transplant at the University of Nebraska Medical Center.
To meet this goal, James Redford produced The Kindness of Strangers (1999), a feature-length award-winning documentary film, which premiered on HBO; and "Flow", a short drama targeted to high schools and community-based youth programs. "Flow" is accompanied by an Educational Outreach Kit, which contains the video, lesson plans and support materials for high school teachers and community leaders. The Flow educational kits (distributed by the Coalition on Donation) have been enthusiastically received, and are currently in use in school systems, community organizations and youth groups across the country. The JRI web site has also been a resource for those seeking information about organ donation and those who have already been touched by transplantation and want to share their story, www.jrifilms.org reaches thousands of people each week.
Redford was Writer-in-Residence at the New Harmony Project in New Hampshire, and has been a correspondent for Rolling Stock Literary Review. He has written screenplays for such production companies as Universal Pictures, Blackbird films and South Fork Pictures. "The Acting Thing", for which he wrote the screenplay, was named best comedic short film at the Houston Film Festival and premiered on the Sundance Channel. Redford also wrote the screenplays for Xavier Koller's Cowboy Up (2001), and Skinwalkers (2002) – director Chris Eyre's PBS/Mystery movie that was one of the highest rated PBS programs of 2002.
Jamie holds a Bachelor's degree in creative writing and film from the University of Colorado, Boulder, and a Master's degree in literature from Northwestern University. He lives in Marin County, California with his wife, Kyle, and their two children.
director
spotlight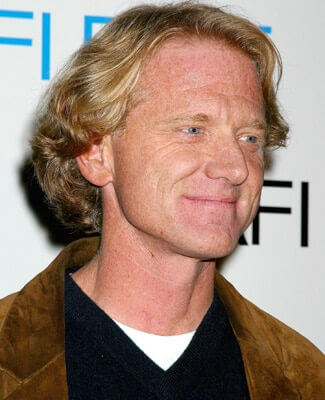 Filmography