Jason Cohn & Bill Jersey
JASON COHN & BILL JERSEY
JASON COHN, Producer/Writer
Jason Cohn first became aware of Charles and Ray Eames through their films when a friend introduced him to their six volume DVD set. The chair obsession followed. EAMES: The Architect and the Painter is Jason's first feature documentary. He previously produced segments for the PBS program Frontline World, associate produced for Frontline and field produced for the award-winning PBS series Remaking American Medicine. He was the Los Angeles bureau producer for the Japan Broadcasting Corporation (NHK) covering American stories west of the Mississippi. As a public radio reporter, producer and managing editor, Jason covered the culture of technology for Beyond Computers and issues of Asian art, culture and politics for the nationally syndicated program Pacific Time. As a writer, he has written documentaries forNational Geographic and PBS, and his articles have appeared in the National Affairs section ofRolling Stone, the Los Angeles Times, LA Weekly, the San Francisco Chronicle and other major periodicals. Jason lives in Berkeley, CA, with his wife, two boys, a cat and a plastic aquarium full of Sea Monkeys.
BILL JERSEY, Producer
Bill Jersey has been producing documentaries for broadcast television for over forty years. In the early 60's he established his reputation as one of the pioneers of the cinema-verité movement. Since then he has produced documentaries for all of the major networks and in association with PBS, WNET New York, KCET Los Angeles, WGBH Boston, and others. His current productionEAMES: The Architect and the Painter, produced with Jason Cohn of Bread and Butter Films, will air on PBS's American Masters in December 2011. Jersey's body of work includes two Academy Award nominees: A Time for Burning, on race relations in America, and Superchief, on the life and legacy Chief Justice Earl Warren. Other award winning productions include The Rise and Fall of Jim Crow series (George Foster Peabody Award), Children of Violence (Emmy),Renaissance (Emmy nomination), Faces of the Enemy (Emmy nomination), Loyalty and Betrayal (Emmy), Hunting the Hidden Dimension (Pierre Gilles deGennes Award) and The Making of Amadeus.
director
spotlight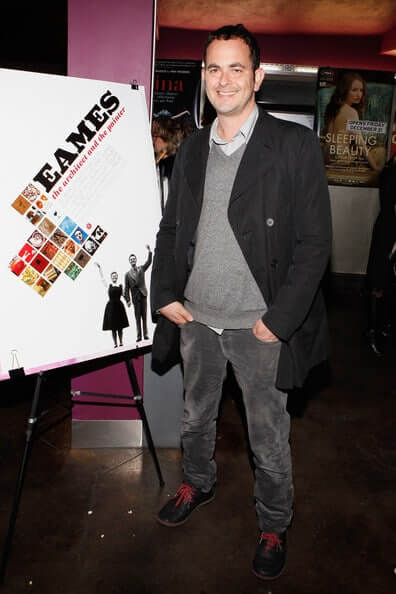 Filmography
Films by Jason Cohn & Bill Jersey