Kat Rohrer
In 2002 Kat founded Green Kat Productions with her business
partner Tom Greenman. Since then they have produced and Kat
has directed more the ten short films, music videos and spec
commercials. Her short Film "The Search" won Best Short at the
2005 LA Femme Film Festival. Recently Kat acted as DP on the
feature length documentary "Larry Flint: the Right to be left alone"
for Midtown Films. "Fatal Promises" is a labor of love for her and an attempt to
make a difference the only way she knows how, through film.
director
spotlight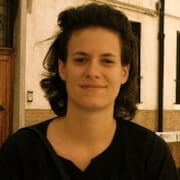 Filmography