Kristi Jacobson
Kristi Jacobson is an award-winning filmmaker whose films capture nuanced, intimate and provocative portrayals of individuals and communities. Her newest film, SOLITARY, an unprecedented look at life inside a supermax prison, will premiere at the 2016 Tribeca Film Festival. Jacobson's film A Place at the Table, premiered at the 2012 Sundance Film Festival and was released theatrically by Magnolia Pictures in over 35 US cities. The film, which examines the shocking paradox of hunger in the wealthiest nation on earth through the very personal stories of three American families who face food insecurity daily, won the IDA's prestigious Pare Lorentz Award and was nominated for Best Feature Documentary by the Producers Guild of America. Produced by Participant Media, the film is the cornerstone of a multi-year campaign to end hunger in the US.
In 2006, Jacobson premiered her film TOOTS at the Tribeca Film Festival before its critically acclaimed theatrical run. TOOTS, a portrait of larger-than-life New York saloonkeeper and personality Toots Shor, garnered several nominations and awards, including the National Board of Review's Top Documentary Award. The New York Times called it "a first-rate portrait … a rare exception. Cheers to Ms. Jacobson for keeping alive the memory of New York's golden era, and a man who embodied it."
Jacobson's directorial debut was American Standoff produced by two-time Oscar-winning filmmaker Barbara Kopple. The film examines the role of unions in modern times and premiered at the 2002 Sundance Film Festival before its broadcast on HBO's award-winning America Undercover series.
Jacobson has appeared on The Daily Show with Jon Stewart, Moyers and Company, MSNBC's The Cycle, The Leonard Lopate Show. Her work has been featured in publications including The New York Times, The Wall Street Journal, The Los Angeles Times, The Guardian, Vanity Fair, Filmmaker Magazine, Time Magazine and many others. Her work has been supported by grants from the Tribeca Film Institute, Sundance Institute, Chicken & Egg Pictures, and many others.  A member of the Director's Guild of America and NYWIFT, Jacobson is a two-time Sundance Creative Producing Fellow and, most recently, is a 2016 recipient of the Chicken & Egg Breakthrough Award, which aims to support filmmakers to continue to be strong advocates for urgent issues.
director
spotlight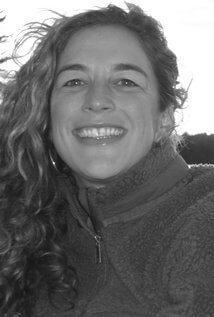 Filmography