Kristof Bilsen
Director Kristof Bilsen completed a filmmaking BA in Brussels (2002) and then worked as a cinematographer, editor and director in contemporary theatre and dance, where he collaborated with Peter Missotten, Sidi Larbi Cherkaoui and Meg Stuart, amongst other artists.
He also co-directed several plays and dance performances for youngsters. His television documentary Three Women, a film about female detainees in Ghent prison, was shortlisted for the Henri Storck Prize in 2005. In January 2010, he was selected to attend a workshop tutored by Werner Herzog in Los Angeles. He then studied at the prestigious National Film and Television School (UK) where he graduated with top marks doing his Masters in Documentary Direction.
His previous work includes the short and graduation films: Three Women (Nominated in Belgium's Henri Storck Awards), Parallel Lives, The Perfect Belgian (Best of Fest, One World Romania) White Elephant (Audience Award, Dinard Film Festival and Nanook Grand Prize, Jean Rouch International Film Festival). With Elephant's Dream Kristof signs for his first independent feature length documentary.
director
spotlight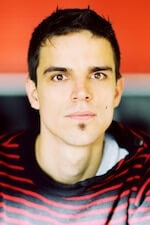 Filmography