Lina Mannheimer
After obtaining a degree in Film and Art History from Universidad de Nebrija, Madrid, Lina Mannheimer embarked on the Master's and Science program at Stockholm School of Economics. She also has a Master's Degree from the Gothenburg Film School.
Following internships in New York and London (Salty Features and The Weinstein Company), she met French director Gilles Bourdos (Afterwards, Renoir) and worked as his assistant for a year. In 2009, Mannheimer began working on The Ceremony, a documentary film featuring French author Catherine Robbe-Grillet and her Inner Circle. The Contract, her
debut film, constituted the first par of The Ceremony.
director
spotlight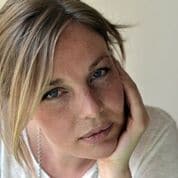 Filmography