Lisa Leeman
Lisa Leeman writes, directs, produces, and edits documentary films. Her most recent film, AWAKE: The Life of Yogananda, co-directed with Paola di Florio, premiered to sold-out crowds at the Seattle Film Festival May 19, 2014. It won the Audience Award at the Illuminate Film Festival, and the Spirit of Cinema Award at the Maui Film Festival. Lisa's film One Lucky Elephant (2010) won Best Editing, Feature Documentary, at the Woodstock Film Festival in 2010, and was featured as part of OWN's monthly documentary club in 2011. Metamorphosis: Man Into Woman (1990) won the Filmmakers Trophy upon its premiere at Sundance.
PBS broadcast Metamorphosis on its celebrated series POV, where it earned the highest audience rating of any POV broadcast. It screened in festivals around the world, has aired in over a dozen countries, and is screened regularly in university classes on psychology, sociology, sexuality, and women's studies.
In addition to producing and directing, Lisa has served as a judge at the Sundance Film Festival, the president of the International Documentary Association, and on the boards of the IDA and the National Coalition of Independent Public Broadcasting Producers. Lisa writes articles about the international documentary scene, and on the ethics of documentary filmmaking. She is on the faculty of USC's School of Cinematic Arts, and has taught documentary filmmaking in Beijing, China; Amman, Jordan; Lisbon, Portugal as part of the EU DocNomads Masters Program, and of course, Los Angeles.
Lisa has directed & produced short docs too. In 1997, she received an Emmy nomination for "Fender Philosophers," a portrait of Americans as seen through our bumper stickers. Two years later, Lisa's comedic video diary "Breaking Up," which explores the heartbreak and humor at the end of romance, premiered on ARTE, Europe's noted arts & culture station. Lisa wrote, produced and directed for the 2000 & 2001 seasons of the highly-rated series Medical Diary for the Discovery Health Network. Prior to that, she was commissioned to produce a short documentary for the World Festival of Sacred Music, a multi-cultural, multi-venue nine day event in Los Angeles, initiated by the Dalai Lama and attended by over 60,000 people across L.A. Other commissions include work for KCET's Independent Eye; FNN's Appreciating Art; and the Liberty Hill Foundation.
Leeman spent a decade editing award-winning social issue documentaries, including Renee Tajima-Pena's The Journey Home (PBS Special); Michelle LeBrun's Death: A Love Story (Sundance '99); Laura's Simon's Fear and Learning at Hoover Elementary (POV; Winner, Freedom of Expression Award, Sundance '97); Marco Williams' In Search of Our Fathers, on women-headed African-American families (Sundance '92; FRONTLINE, PBS); Will My Mother Go to Berlin?, Micha Peled's personal essay on Jewish-German relations (ARD, PBS); Stanley Nelson's Methadone: Curse or Cure? (PBS); It Was A Wonderful Life, Michele Ohayon's film on middle-class homeless women (PBS); and the TBS series The Native Americans and America's Music: The Roots of Country.
Honors include the once-in-a-lifetime American Film Institute's Independent Filmmaker Grant, the Western States Media Arts Fellowship, and the ITVS/PMN Station-Independent Partnership Program Grant, as well as numerous awards her films have received.
director
spotlight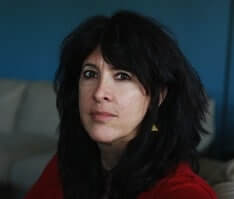 Filmography