Matthew Kallis
Matthew D. Kallis (Director, Producer) is a filmmaker based in Los Angeles. His projects include the PBS television series The Living Century and The Inside Pitch, for which he received an L.A. Area Emmy nomination. Most Valuable Players (2010) was his first feature documentary –the film appeared in the International Documentary Association's DocuWeeks showcase in August 2010, as well as the Mill Valley Film Festival in California .
Matthew earned a Bachelor of Science from MIT and MBA from Columbia University. He studied filmmaking and visual arts with eminent artists and scientists including Richard Leacock (pioneer of Direct Cinema), "Doc" Harold Edgerton (inventor of Electronic Strobe Photography) and Nicholas Negroponte (founder of the MIT Media Lab).
Matthew spent many years on Wall Street and continues to serve as a board member and advisor for charitable foundations and new-media businesses.
director
spotlight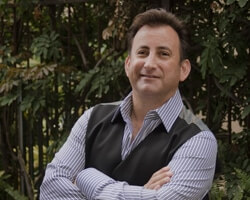 Filmography