Paola di Florio
Counterpoint Films founder Paola di Florio is an Oscar and Emmy-nominated filmmaker and television producer whose work has featured extraordinary individuals and the triumph of the human spirit. Di Florio's films have been distributed theatrically throughout the world and featured in broadcasts on HBO, CBS, NBC, FOX, PBS, Sundance Channel, Court TV, TLC and A&E.
The New York Times described her work as "extraordinary" and "poignant." The Los Angeles Times' found it "deeply affecting, revelatory [and] gripping." The Hollywood Reporter declared that it "should be required viewing for all Americans."
Her documentaries (Speaking in Strings, Home of the Brave) feature the lives of strong, maverick women who impacted American culture. Her television work includes producing a TV series for Canal Plus entitled Directors on Directors, featuring unique portraits of Hollywood auteurs – including Sydney Pollack, Arthur Penn, Robert Altman, Michael Mann, and others – which was given a special screening at the Locarno Film Festival's 50th Anniversary. Her independent films premiered at the Sundance Film Festival, garnered numerous awards and were honored by the Academy of Motion Picture Arts & Sciences, the Writer's Guild and the International Documentary Association. She has served on film juries and panels, including at the American Film Institute and has guest lectured at UCLA, USC, Berkeley, Stanford and other universities and conferences. She is also a founding partner of Nerd Girls, Inc., a New Media startup dedicated to creating new role models and empowering young women to enter the fields of science and engineering.
director
spotlight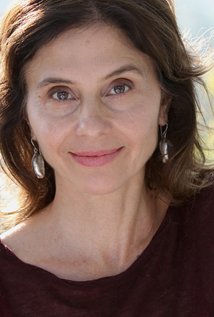 Filmography