Peter Wintonick
Peter Wintonick (1953 – 2013) was an independent documentary filmmaker based in Montreal. A winner of the 2006 Governor General's Award in Visual and Media Arts, former Thinker in Residence for the Premier of South Australia, prolific award winning filmmaker, he is one of Canada's best known international documentarians.
He ran Necessary Illusions Productions, along with his partner Francis Miquet. Wintonick was a co-founder of DocAgora, an event inserted into various film festivals showcasing cutting-edge digital strategies. He co-directed, with his daughter, Mira Burt-Wintonick, the 2009 documentary PilgrIMAGE, a film about documentary filmmaking.
Wintonick passed away on November 18, 2013, aged 60.
director
spotlight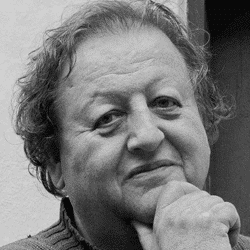 Filmography