Roberta Grossman
An award-winning filmmaker with a passion for history and social justice, Roberta
Grossman has written and produced more than forty hours of documentary film and
television. Grossman's last film, Blessed Is the Match: The Life and Death of Hannah
Senesh, won the audience award at 13 film festivals, was broadcast on
PBS/Independent Lens and was nominated for a Primetime Emmy Award. Grossman
was the series producer and co-writer of 500 Nations, the eight-hour CBS miniseries
on Native Americans hosted by Kevin Costner.
Her feature documentary, Homeland: Four Portraits of Native Action, premiered in 2005, screened and won awards at more than 40 festivals worldwide and aired on public television stations.
Grossman's other writing and directing credits include In the Footsteps of Jesus, a
four-hour special for the History Channel; Hollywood & Power: Women on Top, a
special for AMC; The Rich in America: 150 Years of Town and Country Magazine for
A&E; The History of Christianity: the First Thousand Years, a four-hour special on
A&E; and Heroines of the Hebrew Bible and Judas for the A&E series Mysteries of the
Bible.
director
spotlight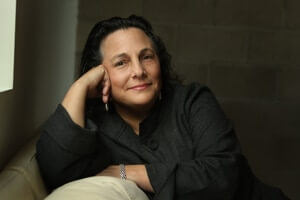 Filmography
Films by Roberta Grossman