Tiffany Shlain
Honored by Newsweek as one of the Women Shaping the 21st Century, and singled out by NPR on their list of "best commencement speeches, ever," Tiffany Shlain is an Emmy-nominated filmmaker, public speaker, founder of The Webby Awards, co-founder of The International Academy of Digital Arts & Sciences, and author whose work explores navigating our connected world and how we can help shape our future. She has been invited to advise former Secretary of State Hillary Clinton, and the US State Department has used her films to represent America at embassies around the world as part of the American Film Showcase.
Tiffany's films have won over 65 awards and distinctions including Audience and Grand Jury Prizes, and a 2012 Disruptive Innovation Award from The Tribeca Film Festival. Her films have been shown at museums, theaters, conferences and festivals around the world, and are known for their irreverent and profound unraveling of complicated subjects like identity, technology, and science. She has had multiple premieres at Sundance, including her acclaimed feature documentary, "Connected: An Autoblogography about Love, Death & Technology," which The New York Times proclaimed as "Incredibly engaging… Examining Everything From the Big Bang to Twitter." "Connected" had an 11-city theatrical run and is available on VOD/DVD/TV.
Over the past two years, Tiffany released two seasons of her AOL Originals hit show, The Future Starts Here. Nominated for a 2014 Emmy Award in the category of "New Approaches: Arts, Lifestyle, Culture," The Future Starts Here is one of AOL's top shows with over 40 million views.
Tiffany also leads a nonprofit 501(c)(3) called Let it Ripple, which employs a new kind of collaborative filmmaking she and her film studio call "Cloud Filmmaking," where they invite people from all over the world to send in videos from their cell phones to be part of the films. Using this unique style she and her team have released 5 short "Cloud Films." Once the films are complete, they offer free customized versions of them to non-profits and schools to use for their outreach. She published a Cloud Filmmaking Manifesto for the Tribeca Institute Future of Film blog that outlines what constitutes a "Cloud Film."
Her earlier films include Life, Liberty & The Pursuit of Happiness, about the importance of reproductive rights in America, that premiered at Sundance in 2003 and has been used by reproductive rights organizations around the country. The Tribe, an exploration of American Jewish identity through the history of the Barbie doll, continues to be used as a teaching guide and was the first documentary short to become #1 on iTunes. Yelp: With Apologies to Allen Ginsberg's Howl, about our addiction to technology and the importance of occasionally unplugging, premiered at Sundance 2011 and was selected as a finalist for Guggenheim Museum & Youtube's YouTube Play: A Biennial of Creative Video.
Tiffany founded The Webby Awards in 1996 and was creative director and/or the producer for nearly a decade, chronicling the rise of the web in its first decade and establishing the Awards into a global organization honoring the best of the Internet. The Webbys receive over 10,000 entries each year and are presented annually in NYC. She co-founded The International Academy of Digital Arts & Sciences, today a 550-person organization, and served as the judging body along with the popular vote. During her time with the Webbys, she served as the on-air Internet expert for Good Morning America from 2000 to 2003 where she would do live on air conversations with Diane Sawyer and Charlie Gibson about how the Internet was changing our lives. Under her leadership, The Webbys were hailed "the Oscars of the Web" by the NYTimes and the "It Award Show" by Vanity Fair. She co-produced and directed theatrical productions to sold out audiences up to 3000 people at venues including The San Francisco Opera House. Master of Ceremonies included Alan Cumming, special guests Al Gore, Prince, and Thomas Friedman. In the founding year, Shlain instituted the five word acceptance speech, which is still followed to this day. Her work with The Webby Awards has been profiled in all major publications, television shows, and radio shows. After a decade with the Webbys, in 2006, Tiffany wanted to return to her passion of making films and using the power of technology to tell stories in new ways to make change in the world.
Tiffany Shlain opened her film studio and lab, The Moxie Institute, in 2005 and has since gone on to to create films, books, theater experiences, and Internet experiments around social issues using emerging technologies. The Moxie Institute's films and discussion programs have been used in many diverse settings to spark conversations about social issues, including universities, conferences, governments, and entertainment settings. They have been singled out by The New York Times, Variety, The Hollywood Reporter, and The Sundance Institute for their cutting-edge work using documentaries and Internet distribution in unique ways to engage audiences.
She is a graduate of the University of California Berkeley where she was selected as a valedictorian speaker for the interdisciplinary studies department and received the highest honor in art, The Eisner Award, for filmmaking. She received her BA in film theory in the interdisciplinary studies department in 1992. She studied organizational change at Harvard Business School Executive Education program and film production at New York University's Sight & Sound program in 1990. Tiffany is a Henry Crown Fellow of The Aspen Institute. She has served on the board of The Commonwealth Club of California, on the advisory boards of The UC Berkeley's Center for New Media, The San Francisco Film Festival's Filmmaker Advisory Committee, Web 2.0, The Fledging Fund, on the transition teams for San Francisco Mayor Gavin Newsom and California Attorney General Kamala Harris, on a multi-university Leadership Committee which oversaw a global research partnership that includes the MIT Engineering Systems Division's MIT Geospatial Data Center, Harvard Kennedy School's Center for Public Leadership, the Oxford University Centre for Corporate Reputation at Said Business School, U.C. Berkeley's Center for New Media and others working towards the transparency and security of data to effectuate positive social change. She is a member of The Institute for the Future, VProud and was invited to a small convening in DC to advise Secretary of State Hillary Clinton on technology and society.
Tiffany has written a quarterly newsletter since 1998 that highlights films, books, events and happenings around the world called Breakfast at Tiffany's and contributes to publications including Harvard Business Review, Documentary Magazine, Huffington Post, Tribeca's Future of Film and Good Magazine. Fast Company listed her as one of the Twitter stars to follow. The Library of the Academy of Motion Picture Arts & Sciences has the script for Connected as part of their permanent Core Collection.
She and her husband, Ken Goldberg, have two children and live in Northern California.
director
spotlight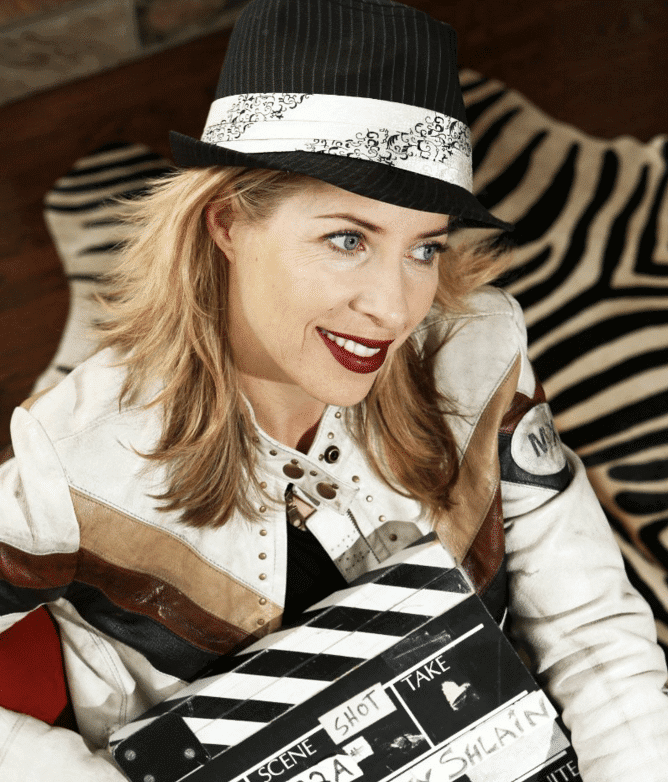 Filmography