Yoav Potash
Yoav Potash's feature documentary Crime After Crime (Sundance Film Festival premiere) earned over two dozen awards, including The National Board of Review's Freedom of Expression Award, The Robert F. Kennedy Journalism Award, The Hillman Prize for Broadcast Journalism, The Golden Gate Award for Investigative Documentary Feature at the San Francisco International Film Festival, the Justice Matters Jury Prize at the Washington DC International Film Festival, and the Best Editing Jury Prize at the Milan International Film Festival, as well as numerous other jury prizes and audience awards. Crime After Crime had a national prime-time broadcast on OWN, The Oprah Winfrey Network.
Potash also directed and produced the one-hour documentary Food Stamped in collaboration with his wife, nutrition educator Shira Potash. The film premiered at The Mill Valley Film Festival and earned the Jury Prize at The San Francisco Independent Film Festival (SF IndieFest). Food Stamped was nationally broadcast on PIvot, Participant Media's cable network.
Potash's earlier works include the half-hour documentary "Life on the Inside," which began airing on PBS stations in 2007, and a short narrative film entitled "Minute Matrimony," which earned a Golden Gate Award at the San Francisco International Film Festival and a Grand Festival Award at the Berkeley Video & Film Festival. "Criminal Justice," Yoav's short on racial profiling, won a documentary competition judged by HBO and The Learning Channel. He collaborated with PBS station KQED to complete his first documentary From the Ground Up in 2000, which follows a multicultural group of UC Berkeley students who helped rebuild burned-down African-American churches in Alabama.
Yoav has also produced short documentaries and videos for many companies and non-profits, including: Apple Computer, Neutrogena, Jewish Family and Children's Services of San Francisco, The David and Lucile Packard Foundation, The Koret Foundation, and the Jewish Community Federation of San Francisco. He has taught film courses at the Bay Area Video Coalition and Academy of Art University, and is a graduate of UC Berkeley, where he received the university's top prize in creative writing.
director
spotlight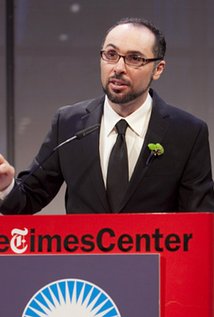 Filmography