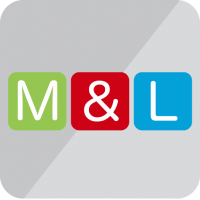 Last week, Film Platform took part in the Media and Learning conference in Brussels. The conference is devoted to discussing the latest developments, services and uses of media in education and training.  Aimed at researchers, policy makers and practitioners, the purpose of this annual event is to identify policies and initiatives that promote digital and media competence at all levels of education.
Our sales manager, Shoshana Eilon, was present at the conference to discuss the use of documentaries in education, and how the films in our catalogue can be used to inspire students across a wide range of educational disciplines. You can watch the whole talk here on the conference website.
The conference was a fantastic opportunity for us to learn how educators and media literacy practitioners from across Europe and North America are beginning to bring new learning methods into classrooms and lecture halls. We were also able to see how these educators are taking those classes online to connect to students in remote locations. We were delighted to share the vision behind Film Platform with those attending the conference, and we are excited to explore these further opportunities for bringing our films to the forefront to today's educational landscape.
We spoke about how this is an exciting transitional time, with many academics just beginning to incorporate films and other forms of new media into their teaching. We discussed how our streaming platform was designed with a view to complimenting current viewing habits and enhancing student engagement, and how our catalogue offers a carefully curated set of prestige titles that cuts through the sea of content that is currently available and ensures that we are offering the very best documentaries from across the world.