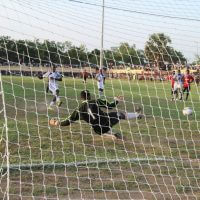 It's Not Just a Game: The Politics of Sport
Today's films present a range of sporting motivations and obstacles to demonstrate the impossibly high stakes involved in competitive sports. Using the genre of the sports documentary, these filmmakers tackle such complex issues as the aftermath of civil strife, specific impacts of Nazi persecution, the connection between an emerging economy and its aspiring youth, and histories of social prejudice against physical disability and old age.
When Niko von Glasow, 'world's best-known disabled filmmaker' started filming My Way to Olympia  (Germany, 2013), he was convinced that the Paralympics were 'a stupid idea'. This warm, humorous film illustrates a cynic's conversion and highlights the positive, enabling power of sport. Representing the dark end of the Olympics spectrum is Watermarks (Austria/France/Israel, 2004), which is centered around the controversial 1936 summer Olympics in Nazi Germany and a group of Jewish female swimmers who refused to participate in the games. Now, 65 years after fleeing persecution during the Second World War, these women reunite in their old swimming pool at the legendary Hakoah Vienna Jewish sports club.
Exactly how much can be at stake in a single match is demonstrated by Coach Zoran and his African Tigers (UK, 2013)  , in which an eccentric Serbian sets out to train South Sudan's first national football team. We watch with mounting tension as the fledgling team competes in its first major international tournament, representing a nation that has newly emerged from the ashes of 50 brutal years of civil war. In China Heavyweight  (Canada/China, 2012) we meet another coach, Qi Moxiang, who trains rural Chinese teenagers to become boxing champions. For these youngsters, boxing might be their only ticket out of a life of agricultural drudgery.
We round things off with The Optimists (Norway, 2013), a delightful, surprising film about a women's volleyball team that hasn't played a match in 30 years. Ranging in age from 66 to 98 years old, these incredible ladies are now finally set to play against a Swedish men's team. May the best woman win!