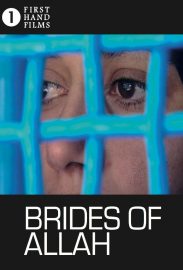 Please copy this link to share it:
https://www.filmplatform.net/product/brides-allah
Streaming Access
Unfortunately, this film is not available for streaming yet.
As soon as it will be available for streaming, it will appear in your university streaming page.
The desire to be beautiful is still strong, no matter what the circumstances. The women giggle and pass around fragments of a broken mirror. This is a world which exists only behind prison walls, where a lullaby whispered lovingly in a baby's ear echoes with the sting of hatred, where compassion and disdain live closely together, and where empowerment grows from despair. There is no black or white in this film, only painful shades of gray.
Israeli director Natalie Assouline chronicles the lives of women who are serving time in prison for involvement in terrorist attacks in Israel.
This Week's Featured Films