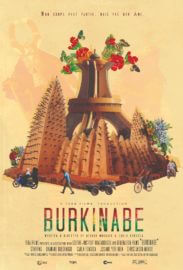 Please copy this link to share it:
https://www.filmplatform.net/product/burkinabe
Streaming Access
Unfortunately, this film is not available for streaming yet.
As soon as it will be available for streaming, it will appear in your university streaming page.
Burkinabe
A sick young woman, Mariam, comes back to Burkina Faso after having left as a young child who was adopted and sent out of the country to South Africa, where she always felt alien. She returns as an ailing young adult on a journey of self-discovery. She is on a quest to reconnect with her family and her roots. While trying to figure out how to get to her native village, she encounters and befriends a charismatic bike messenger/taxi driver, Moussa, who volunteers to take her South.
This Week's Featured Films