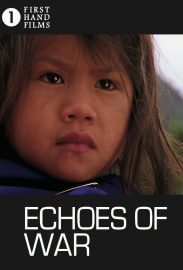 Please copy this link to share it:
https://www.filmplatform.net/product/echoes-war
Streaming Access
Unfortunately, this film is not available for streaming yet.
As soon as it will be available for streaming, it will appear in your university streaming page.
War and violence leave behind the dead, the wounded, the maimed, the victims and the witnesses. "Echoes of War" is a documentary with animated sequences about child survivors of wars and violent conflicts in Afghanistan, New York, Columbia and Sierra Leone. Children who have lost their parents through such tragedies take us into their lives and share their memories, nightmares and dreams. Through intertwining the children's life stories with the animated sequences, the film offers a sensitive and moving portrayal about the consequences of war.