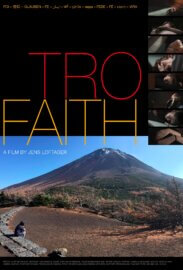 Please copy this link to share it:
https://www.filmplatform.net/product/faith
Streaming Access
Unfortunately, this film is not available for streaming yet.
As soon as it will be available for streaming, it will appear in your university streaming page.
Contrasting cultures on faith and personal identity: Danish confirmation students and Japanese Buddhists who reflect upon being members of the sect behind a terrorist attack in Tokyo, in a philosophical film about religious faith.
This Week's Featured Films