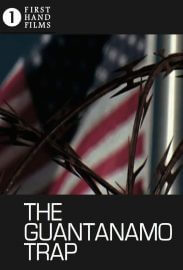 Please copy this link to share it:
https://www.filmplatform.net/product/guantanamo-trap
Streaming Access
Unfortunately, this film is not available for streaming yet.
As soon as it will be available for streaming, it will appear in your university streaming page.
No one escapes Guantanamo unscathed. The film tells the story of four people whose biographies are intrinsically linked to the Guantanamo Bay internment camp on Cuba: firstly, a former prisoner from Germany. Secondly, two military lawyers active in the so-called war against terror, who themselves were instrumentalised in the system of torture and eventually plunged into a personal and moral crisis. And finally, the Spanish lawyer Gonzalo Boye, who set himself the task of bringing several representatives of the Bush administration to justice for crimes against humanity.
This Week's Featured Films