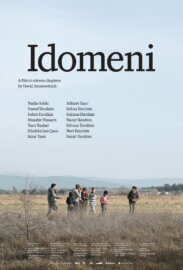 Please copy this link to share it:
https://www.filmplatform.net/product/idomeni
Streaming Access
Unfortunately, this film is not available for streaming yet.
As soon as it will be available for streaming, it will appear in your university streaming page.
Idomeni
Idomeni is a place suspended in time, and the film is shaped by scenes from the parallel lives of adults and children in the camp. The children do not go to school but live in their own world and take care of each other, having little contact with their surrounding. The film catches their bubble and shows they are tomorrow's Europe.
This Week's Featured Films