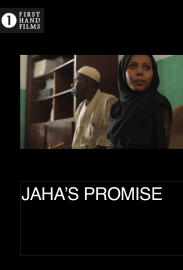 Please copy this link to share it:
https://www.filmplatform.net/product/jahas-promise
Streaming Access
Unfortunately, this film is not available for streaming yet.
As soon as it will be available for streaming, it will appear in your university streaming page.
Jaha's Promise
A documentary about the life and activism of Jaha Dukureh, a Gambian anti-female genital mutilation campaigner who returns to her country of birth to confront the harmful tradition that she and 200 million women and girls have undergone globally. Before trying to change her own family and society, Jaha has to save herself. Full of the raw drama of personal, family, religious and political conflict, "Jaha's Promise" is an extraordinary narrative of individual and social change.
This Week's Featured Films