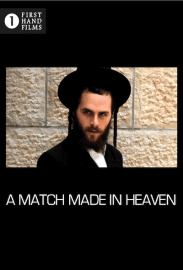 Please copy this link to share it:
https://www.filmplatform.net/product/match-made-heaven
Streaming Access
Unfortunately, this film is not available for streaming yet.
As soon as it will be available for streaming, it will appear in your university streaming page.
Dating and matchmaking in the "Haredi" (ultra-orthodox Jewish) world has always been mysterious and intriguingly different from the secular world. At a time when the institution of marriage in the modern secular world is about to go bankrupt – increasing divorce rates, infidelity, the trend of extended bachelorhood, single parenting, etc. – the question arises: where are we going wrong? And what is it about Haredi relationships that keeps them strong and stable? How does it work?
This Week's Featured Films