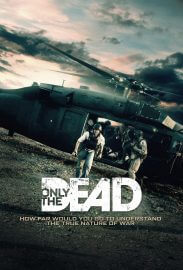 Please copy this link to share it:
https://www.filmplatform.net/product/only-the-dead
Streaming Access
Unfortunately, this film is not available for streaming yet.
As soon as it will be available for streaming, it will appear in your university streaming page.
Only The Dead
Only the Dead is the story of what happens when one ordinary man, an Australian journalist transplanted into the Middle East by the reverberations of 9/11, butts into history. It is a journey that courses through the deepest recesses of the Iraq war, revealing a darkness lurking in his own heart. A darkness that he never knew was there. The invasion of Iraq has ended, and the Americans are celebrating victory. The international press corps revel in the Baghdad "Summer of Love". In the midst of the celebrations, Abu Musab al Zarqawi, the most vicious of Al Qaeda leaders, laid out his plan for the Islamic State.
This Week's Featured Films