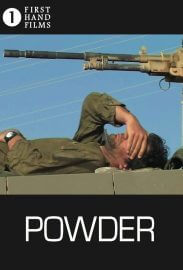 Please copy this link to share it:
https://www.filmplatform.net/product/powder
Streaming Access
Unfortunately, this film is not available for streaming yet.
As soon as it will be available for streaming, it will appear in your university streaming page.
Four generations, three funerals, two wars and a boyfriend waiting in Tel Aviv: in a tragic-comic clash between the filmmaker and the habit of obedience, Ayal is repeatedly called for reserve duty as a Tank Commander in the Israeli army.
Through use of archive footage of events filmed over the course of a decade, a son of a good family has to prove he's on the right way by doing everything different than his forefathers.
This Week's Featured Films