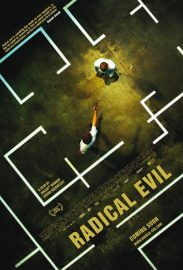 Please copy this link to share it:
https://www.filmplatform.net/product/radical-evil
Streaming Access
Unfortunately, this film is not available for streaming yet.
As soon as it will be available for streaming, it will appear in your university streaming page.
"We were only following orders." This remarkable film asks why Nazi soldiers agreed to do what they did, exploring how killing became a routine, how these men managed to excuse themselves, how they were manipulated by their leaders. It's the blueprint of a genocide. We hear the killers' thoughts as they wrote them down in letters and diaries at the time, and what they said in court years later. RADICAL EVIL is marked by Oscar®-winning director Stefan Ruzowitzky's scenic transformations and DoP Benedict Neuenfel's development of a unique visual language.
This Week's Featured Films