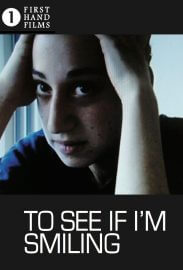 Please copy this link to share it:
https://www.filmplatform.net/product/see-im-smiling
Streaming Access
Unfortunately, this film is not available for streaming yet.
As soon as it will be available for streaming, it will appear in your university streaming page.
Israel has the only army in the world to draw women for mandatory military service. Here, female soldiers share their perspective on a seemingly endless war and the moral challenges inherent in their relationship to the Palestinian population. The women look back critically at the way they handled the power that was placed in their young hands at the young age of eighteen and courageously answer the painful questions that were never asked during their time in the army. Did they really smile in these pictures?
This Week's Featured Films