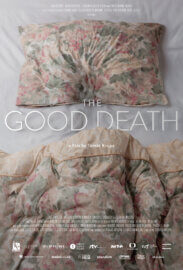 Please copy this link to share it:
https://www.filmplatform.net/product/the-good-death
Streaming Access
Unfortunately, this film is not available for streaming yet.
As soon as it will be available for streaming, it will appear in your university streaming page.
Janette is terminally ill and wants to die in a dignified way. Muscular dystrophy, the illness that Janette suffers from, has affected her family for generations. Janette's mother was wheelchair bound for decades, a prisoner in her own body. Janette refuses to wait for death in unbearable pain and opts for physician-assisted suicide. Before leaving on her last journey she has to explain her intention to her family members and close friends.
This Week's Featured Films