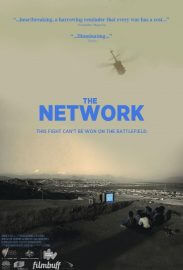 Please copy this link to share it:
https://www.filmplatform.net/product/the-network
Streaming Access
Unfortunately, this film is not available for streaming yet.
As soon as it will be available for streaming, it will appear in your university streaming page.
With unprecedented access, Australian, LA based Academy and Emmy award winning filmmaker, Eva Orner, reveals the inspiring story of the Mohseni family – brothers Saad, Jahid, Zaid and sister Wajma – as they return to Afghanistan from Australia to help rebuild their country. They knew nothing about the media, but they know about running a successful business and are passionate about giving the Afghan people a voice that had been taken away from them for so long.
| | |
| --- | --- |
| Running Time: | 97 min. |
| Subject(s): | Arts and Culture, Business, Conflicts, Creative, Current Affairs, Economy, History, Human Rights, Internet, Investigative Journalism, Media, Military, Society, War |
| Language(s): | English |
| Subtitles: | English |
| Director(s): | |
| Producer(s): | Eva Orner |
| Cinematographer: | Abazar Khayami |
| Editor(s): | Luis Lopez |
| Production Company: | Nerdy Girl, LLC |
This Week's Featured Films