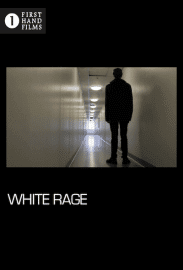 Please copy this link to share it:
https://www.filmplatform.net/product/white-rage
Streaming Access
Unfortunately, this film is not available for streaming yet.
As soon as it will be available for streaming, it will appear in your university streaming page.
Lauri is an academic researcher and respected scientist specializing in human aggression and violence. During his childhood, he experienced extreme bullying. At two points – as a teen and again as a university student – he began to develop serious fantasies about committing mass murder. The documentary goes through Lauri's life journey; how he became a carrier of "white rage" and how he took action to fight against this phenomena and stop it from over taking him.
This Week's Featured Films