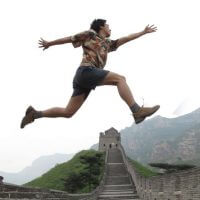 Works that chronicle the relation between technology and teenagers in our contemporary world 
These documentaries dig deep into the challenges of being young in today's media saturated world. Rather than approach the subject through the lens of victimhood, or focus on the risks of technology, these works reveal how novel tools afford new generations agency over their lives and communities.
If hardware, digital resources and networks are some of the major forces in contemporary life, key questions remain: in which ways do they empower young people and in which ways do they dominate them? Who has authority and control? Are these binaries too simple? In Maori Boy Genius, a young leader and activist enrolls in Yale University summer school after a quick Google search, an apparently simple act that catapults him to the other side of the world. In State of play, we follow the trials of Korean amateur and professional gamers. These young men are caught between a multi-million-dollar business, their families' expectations, and their own immense talent and ambition. By exploring the fine line between gaming as a vital subculture and the dominant mainstream, intricate power relations are exposed.
Perhaps the most positive take on the work of laptops, cell phones and digital cameras at the hands of young people appears in High Tech, Low Life. In this emboldening work, we follow citizen-reporters across China as they register and denounce unreported social issues, while navigating the troubled waters of censorship. This work paints a more detailed picture of the core questions at stake in technology, politics and wired youth.