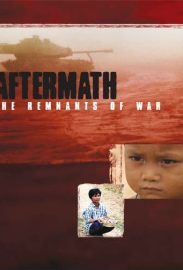 Please copy this link to share it:
https://www.filmplatform.net/product/aftermath-remnants-war
Streaming Access
Unfortunately, this film is not available for streaming yet.
As soon as it will be available for streaming, it will appear in your university streaming page.
Aftermath: the Remnants of War
War does not end when peace treaties are signed. The evidence of warfare lies beneath our fields, our cities and our collective memory. Aftermath: The Remnants of War weaves archival images and personal stories into a powerful portrait of lingering devastation. Based on the Gelber Award-winning book by Donovan Webster, this insightful film reveals the twentieth century as the most violent in all of human history, with a death toll of more than one hundred million.
| | |
| --- | --- |
| Running Time: | 74 min |
| Subject(s): | American History, Conflicts, Globalization, History, Human Rights, Law and Justice, Military, War |
| Language(s): | English |
| Director(s): | |
| Producer(s): | Michael Kot, Sydney Suissa, Norm Bolen, Don Haig, Louise Lore, Peter Starr, Ed Barreveld, André Bennett |
| | |
| Editor(s): | Deborah Palloway |
| Production Company: | Aftermath Pictures Inc., National Film Board of Canada |
This Week's Featured Films