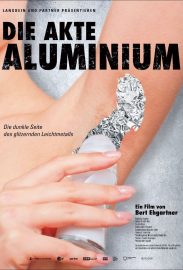 Please copy this link to share it:
https://www.filmplatform.net/product/age-aluminium
Streaming Access
Unfortunately, this film is not available for streaming yet.
As soon as it will be available for streaming, it will appear in your university streaming page.
Aluminum is booming and found its way into every facet of our lives: deodorants, sun lotions, vaccines or filtered drinking water. But what do we actually know about the side effects of our daily companions? The latest research links it to the increase in Alzheimer's, breast cancer and food allergies. The complicated mining of aluminum is also an ecological issue, as this light metal comes with heavy consequences.
This Week's Featured Films