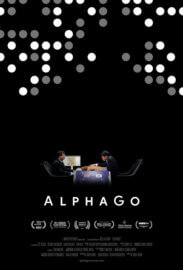 Please copy this link to share it:
https://www.filmplatform.net/product/alphago
Streaming Access
Unfortunately, this film is not available for streaming yet.
As soon as it will be available for streaming, it will appear in your university streaming page.
With more board configurations than there are atoms in the universe, the ancient Chinese game of 'Go' has long been considered a grand challenge for artificial intelligence. In 2016, the worlds of Go and AI collided in South Korea for an extraordinary best-of-five-game comptetition, coined The Google DeepMind Challenge Match. Millions around the world watched as a lengendary Go master took on an unproven AI challenger for the first time in history. AlphaGo chronicles a journey from the halls of Oxford, through the backstreets of Bordeaux, past the coding terminals of DeepMind in London, and, ultimately, to the seven-day tournament in Seoul. What can AI reveal about a 3000-year-old game? What can it teach us about humanity?
This Week's Featured Films