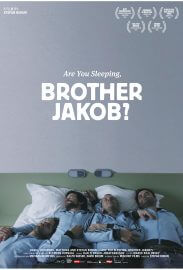 Please copy this link to share it:
https://www.filmplatform.net/product/are-you-sleeping-brother-jakob
Streaming Access
Unfortunately, this film is not available for streaming yet.
As soon as it will be available for streaming, it will appear in your university streaming page.
Are You Sleeping, Brother Jakob?
Jakob took his life. He had emigrated to Portugal and was stricken with homesickness and longing. Two years later in Brother Jakob, Are You Sleeping? his four brothers, including director Stefan Bohun, take a trip into the past. Their different memories about the late brother gradually shape a family portrait in which everyone, even as adults, has had yet to find their place. A very considerate, personal film about farewells and reunions. The scattered archival footage, showing the brothers as children and teens imparts an unforeseen levity.
This Week's Featured Films