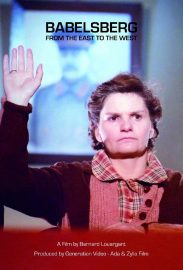 Please copy this link to share it:
https://www.filmplatform.net/product/babelsberg-east-west
Streaming Access
Unfortunately, this film is not available for streaming yet.
As soon as it will be available for streaming, it will appear in your university streaming page.
Babelsberg from East to West
A temple of expressionist German cinema, a mythical spot haunted by the ghosts of Fritz Lang and Marlène Dietrich, at the forefront of new filming techniques, the Babelsberg studios had a promising future. But the Nazi regime forced talented directors to flee the country, and ruined the reputation of the world-famous German film industry.
After the war came 40 years of communist régime where the directors tried to give socialism a human face. 20 years after the fall of the Berlin Wall, this film town has been transformed into a media site servicing big international film and TV productions.
This Week's Featured Films