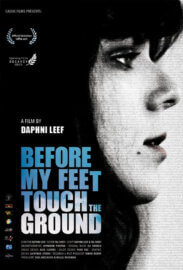 Please copy this link to share it:
https://www.filmplatform.net/product/before-my-feet-touch-the-ground
Streaming Access
Unfortunately, this film is not available for streaming yet.
As soon as it will be available for streaming, it will appear in your university streaming page.
Before My Feet Touch the Ground
Summer 2011: 25-year-old Daphni Leef moves into a tent in the centre of Tel Aviv to protest the cost of housing. Within a few days she becomes a leader and a face for the largest protest movement in the history of Israel. The film depicts the challenges a person at the forefront of a struggle must face and what happens to the soul when we become an image.
This Week's Featured Films