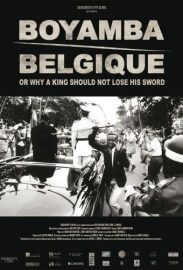 Please copy this link to share it:
https://www.filmplatform.net/product/boyambabelgique
Streaming Access
Unfortunately, this film is not available for streaming yet.
As soon as it will be available for streaming, it will appear in your university streaming page.
Boyamba/Belgique
50 years ago, the majority of African colonies gained independence from European powers. During the independence ceremony of the largest African colony, the Congo, a young man poses a brave act. He steals the sword of the white king, thus symbolically claiming the power. Robert Lebeck eternalized the incident in a single shot.
Later, the photographer went looking for this man, but he had vanished. An anonymous note in history. In 2009 and 2010, a small Belgium crew went to Congo and met several "suspects" and discovered some amazing theories about this deed. And finally, they found the thief!
This Week's Featured Films