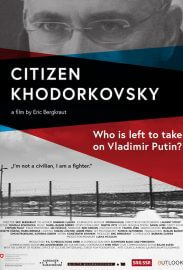 Please copy this link to share it:
https://www.filmplatform.net/product/citizen-khodorkovsky
Streaming Access
Unfortunately, this film is not available for streaming yet.
As soon as it will be available for streaming, it will appear in your university streaming page.
Mikhail Khodorkovsky is back to challenge Putin's grip on power. Once Russia's richest man and head of energy giant Yukos, he spent a decade in jail after challenging the Kremlin. His takedown sent a strong signal to Russia's powerful tycoons not to meddle in politics. For the first time after his release, he talks about his time behind bars and his vision for a new Russia. He relaunched the Open Russia Movement to strengthen democracy in Russia – a move towards presidency?
This Week's Featured Films