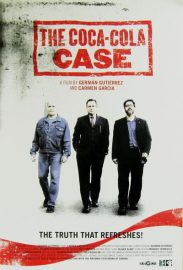 Please copy this link to share it:
https://www.filmplatform.net/product/coca-cola-case
Streaming Access
Unfortunately, this film is not available for streaming yet.
As soon as it will be available for streaming, it will appear in your university streaming page.
The Coca-Cola Case
In Colombia, trade unionists are being murdered to stop them forming unions, and one of the alleged companies behind the crimes is Coca-Cola. In a legal and human rights battle, three U.S. activists launch a crusade against the soft drinks giant.
This Week's Featured Films