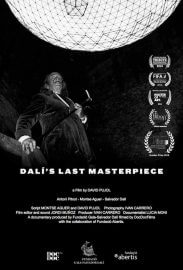 Please copy this link to share it:
https://www.filmplatform.net/product/dalis-last-masterpiece
Streaming Access
Unfortunately, this film is not available for streaming yet.
As soon as it will be available for streaming, it will appear in your university streaming page.
For the first time, the Dalí Theatre-Museum in Figueres opens its doors for an all-access tour with the master himself. The museum is a place that he poured his entire universe into, that synthesizes his life's dedication to art. Dalí's voice guides us through his unfinished last creation, bringing his work, thoughts and personality to life. Co-produced by the Dalí foundation, Dalí's Last Masterpiece makes us a privileged audience to the magic of art.
This Week's Featured Films