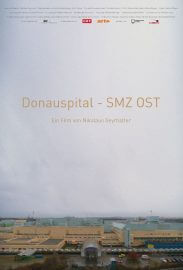 Please copy this link to share it:
https://www.filmplatform.net/product/danube-hospital
Streaming Access
Unfortunately, this film is not available for streaming yet.
As soon as it will be available for streaming, it will appear in your university streaming page.
DANUBE HOSPITAL, a portrait of one of Europe's largest hospitals, shows the daily routines and work processes at a powerful and highly complex institution. By depicting a modern healthcare facility, DANUBE HOSPITAL holds a mirror to our society to show how it deals with health and illness, life and death.
This Week's Featured Films